Join us for the 5th Annual Symposium on Multiscale Cell Fate October 24 – 25, 2022
The NSF-Simons Center for Mulitscale Cell Fate Research (CMCF) is pleased to announce that its 2022Annual Symposium will be held on October 24 – 25, 2022, at the Beckman Center of the National Academies of Sciences and Engineering located at UC Irvine.
This Symposium will focus on emergent properties of cell fate and provide several opportunities for initiating collaborations between young researchers across disciplines, including a competition for the Interdisciplinary Opportunity Award program to support collaborative projects.
The symposium invites submission of abstracts for posters or/and contributed talks.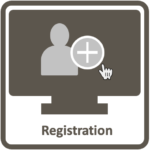 Register here to attend the symposium in-person
The price for registration is $120USD.
**BECKMAN COVID SAFETY GUIDELINES**
Effective October 4, 2021, the National Academies requires that all visitors to The Beckman Center be fully vaccinated against COVID-19.
Visitors must show their official COVID-19 Vaccination Record Card (or a digital photo of the card) before entering the building.
Masks are currently optional for those that are up-to-date on their vaccinations. Up-to-date means a person has received all recommended doses in their primary series of COVID-19 vaccine, and booster when eligible. The National Academies are encouraging, not mandating, visitors who are not up-to-date with their vaccination to wear a mask while indoors, with the exception of when one is actively eating and/or drinking.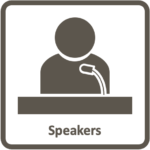 Current confirmed speakers: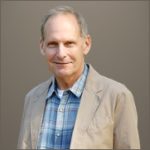 Greg Barsh, HudsonAlpha Institute For Biotechnology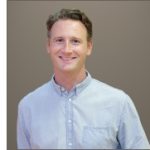 Oliver Bell, University of Southern California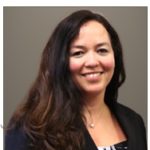 Michelle Digman, University of California, Irvine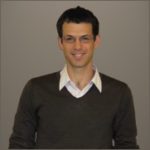 Allon Klein, Harvard University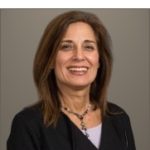 Denise Kirschner, University of Michigan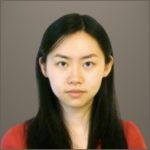 Jingyi Jessica Li, University of California, Los Angeles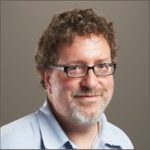 Wallace Marshall, University of California, San Francisco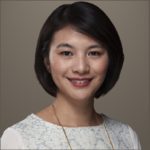 Yanlan Mao, University College London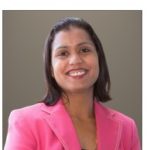 Padmini Rangamani, University of California, San Diego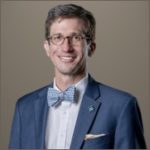 Santiago Schnell, FRSC, University of Notre Dame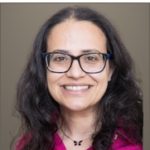 Suzanne Sindi, University of California, Merced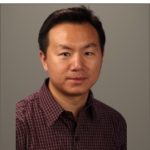 Feng Yue, Northwestern University
Elazar Zelzer, Weizmann Institute of Science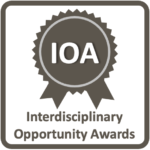 A topic will be announced at the 2022 Annual Symposium.

Form a self-selected team with other early-career researchers (graduate students, postdocs, undergraduate students). The teams must include members from at least two labs, who are on different sides of the mathematical and experimental spectrum (very broadly interpreted), and at least one member from UCI.

A short abstract-like pre-proposal is due by the end of the Symposium on Tuesday, October 25th, 2022 at 4:30pm. It should be e-mailed to

cellfate@uci.edu

with subject "2022 IOA" and must include the following information:

Team member names and affiliations,

PI names and affiliations,

Project title,

Brief project description

Full proposals (<3pages) must be submitted by November 15, 2022 (see details below), and will then be carefully evaluated.

PIs must send an e-mail acknowledging support before winning teams are awarded.

The winning teams will be informed by the end of November via email.

Winning teams will receive a budget of $10,000 for research expenses to support the collaborative project over one year. For example, this may include travel between the collaborating institutions, or experimental consumables. Some restrictions apply; please contact cellfate@uci.edu 

for more information.

The funds must be expended within the year. We emphasize fast project result generation!

The winning teams are required to:

present a "work-in-progress" talk at the Center's Early-Career Researcher Symposium, scheduled for April 2023. At least one team member must therefore attend, although all team members are encouraged to do so. And,

all team members must attend and present their final results at the next year's Annual Symposium on Multiscale Cell Fate, tentatively scheduled for October 2023.
After submitting a pre-proposal, the next step is the submission of the full 3-page proposal. This proposal should include:
Names of participants, their career stage (grad student, postdoc, etc), their institutional affiliations, and their PI names,

The project title, which matches the title from the pre-proposal,

A project description including its significance.
A rough budget is not required in the proposal, but you are welcome to include one if you wish.
Separately, the PIs involved (thesis advisors for PhD students) must send an e-mail acknowledging their support for the proposal. This can be very brief (for example, "I support STUDENT NAME's IOA proposal."). If the PI is committing resources, e.g., lab equipment or computing cluster time, this should be mentioned in their e-mail of support too.
These items should be e-mailed to cellfate@uci.edu with subject "2022 IOA."
The deadline for the full proposal is Tuesday, November 15th at midnight. Winners will be informed by November 31st.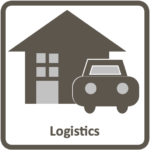 John Wayne Airport (SNA)
John Wayne Airport is located just 4 miles from UC Irvine. Most major carriers service this airport.
Long Beach Airport (LGB)
Long Beach Regional Airport is located approximately 25 miles from UC Irvine. Jet Blue Airlines and Southwest Airlines are the primary carriers who service LGB.
Los Angeles International Airport (LAX)
Los Angeles International Airport is So. California's major hub which serves as the international airport of choice. LAX is located approx. 40 miles from UC Irvine. All major carriers service this airport.
Ayres Hotel and Suites – Costa Mesa
UCI 2022 Rate: $119 for Deluxe Guestroom (single/double occupancy).   Reservations can be made online here.
Complimentary Wireless Internet Access in guestroom & public areas

Complimentary Freshly baked cookies in the lobby each evening

Complimentary self-parking

Complimentary shuttle to/from John Wayne Airport and UCI (subject to availability)
Sonesta Irvine – Orange County Airport
17941 Von Karman Ave, Irvine, CA 92614
949-863-1999 (Fax: 949-471-1254)
UCI 2022 Rate: $145 (Sunday-Thursday nights), $115 (Friday & Saturday nights, breakfast not included)   
Sonesta Irvine -University of California-booking link
Rate includes the following:
Complimentary Daily Breakfast buffet for one per day (valid only on Monday-Friday mornings)

Complimentary Wireless Internet

Complimentary Self-Parking

Complimentary Shuttle to/from John Wayne Airport

Distance from UCI – 3 miles
Sonesta Simply Suites Orange County – Spectrum Center
16150 Sand Canyon Ave; Irvine, CA 92618
949-788-0500 (Fax: 949-788-0566)
Karen Egan, Director of Sales
karen.egan@sonesta.com
UCI 2022 Rate: Studio Suite: $115; One Bedroom Suite: $139 (additional discounts for 7 or more nights).  
Complimentary high speed wireless internet

Complimentary laundry facilities

Complimentary fitness center on property

Complimentary parking

Fully equipped kitchens

Weekly housekeeping service

6PM Day of Arrival cancellation policy
SpringHill Suites – by Marriott Irvine, John Wayne Airport
17601 Fitch, Irvine, CA 92614
949-757-0500 (Fax: 949-757-0535)
Alane Millar, Director of Sales
(949) 757-0500 alane.millar@marriott.com
UCI Rate: Rates vary based upon availability. Use Corporate/Promotional Code:  UC0
3.5 Miles from UCI

Rate includes breakfast

wireless and wired internet included in rate

Self Parking included in rate

Rate is Last Room Availability
Renaissance Newport Beach Hotel by Marriott
AAA Four-Diamond Award
4500 MacArthur Blvd., Newport Beach, CA  92660
949-476-2001 or Reservations 1.800.468.3571
Lifestyle Hotel completing a $32 Million Refresh in 2018
Located 2 Miles from Orange County Airport (SNA) with Courtesy Transportation
Located 2 Miles from UC Irvine
Rooftop Pool with Fire Pit
Wifi – Offering 500MB Download & 500MB Upload circuit for Guest network
Food & Beverage: Current Coastal Cuisine, In-Room Dining, Market Place or Seasonal Poolside Dining
Fitness Suite and Tennis Courts
Book your corporate rate for  University of California 
Email special requests to: natalie.trujillo@pyramidhotelgroup.com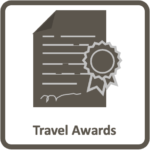 Travel awards are offered to help offset the costs of attending the meeting.
Eligibility:
Graduate students who are currently enrolled full-time for a post-graduate degree – M.S. or Ph.D., or
Postdoctoral researchers.
Email the following materials to CMCF cellfate@uci.edu by September 15, 2022:
Use "2022 Symposium Travel Award" for email subject
Name
Affiliation
A brief statement describing why you are applying for a travel award
Nomination letter – may be written by a professor, advisor, mentor, employer, or director of the department.
The awardees are determined after review of application materials. Priority is given to support gender diversity, under-represented minority groups, or those with disabilities. Awardees will be notified of further rules, such as airline restrictions, upon offer of award.