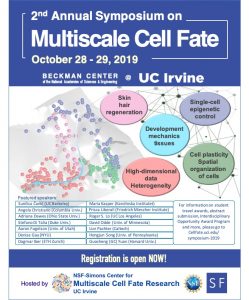 October 28 – 29, 2019
The 2nd Annual Symposium on Multiscale Cell Fate. More information is available on the symposium website.
October 1 – 2, 2018
The 1st Annual Center Symposium was held on October 1st – 2nd 2018 at the Beckman Center of the National Academies of Sciences and Engineering. Conference website.