2018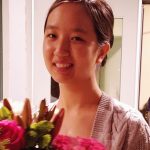 Karen Chung of Irvine, California, is a junior at Northwood High School. Her interest in both cellular biology and mathematical modeling led her to Dr. Nie's lab. Since summer of 2018, she has been researching machine learning algorithms that identify cancer driver mutations. Read more about her research here. Outside of research, Karen has studied AP biology, calculus, and more, and she completed UCI's multivariable calculus course. She also qualified for the AIME. In her spare time, she likes to read books, listen to music, and have fun with her pet rabbit.
---
2016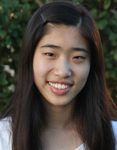 Sherry Xu of Fullerton, California, is a junior at Troy High School. Sherry has been involved in science research ever since seventh grade and has always enjoyed the challenges her research experiences have provided. Her interest in applying mathematics to solve biological problems led her to start working with Dr. Nie in the summer of 2016. Sherry has completed AP courses in Biology, Computer Science, Calculus BC, and many others, as well as Multivariable Calculus and Introduction to Linear Algebra at UCI. Sherry also qualified for AIME.
---
2015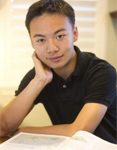 Phil Chen of Irvine, California, attends University High School. In December 2014, Phil scored 2400 on his SAT test. During his freshman year, Phil self-studied 5 AP courses: Biology, Calculus BC, Physics C:E/M, Physics C, Mechanics, and Statistics. His strong interest in math and biology and desire to learn colleage- level science brought him into Dr. Nie's lab. He has been working on project related to machine learning since 2015 and his research project won him a first place medal at the IUSD Science Fair and moved on to the county level Science Fair. Phil is also a USAMO qualifier.
---
2014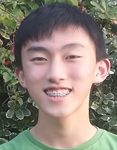 Jonathan Huang of Irvine, California, was a student at University High School. His interest in mathematics at a young age has led him to seek areas of research in applied mathematics and computer science. Jonathan started working with Dr. Nie in the summer of 2014 on feedback loops of stem cell lineages using mathematical models. His math/science achievements include USA Mathematical Olympiad Qualifier (4 times), USA Junior Olympiad Qualifier (3 times), American Invitational Mathematics Examination (AIME) perfect scorer (2 times), AAPT Physics Bowl International Champion, US Physics Olympiad Team Member (perfect score/Top 20), and US National Chemistry Olympiad High Homors (Top 50)was a 4-time USA Mathematical OIn his free time, he enjoys playing piano and violin, eating Korean barbecue, and following the NBA. Jonathan was admitted to Harvard to study Math and Computer Science in Fall 2017.
---
2013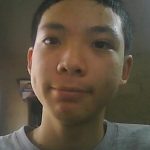 Carl Cai of Mission Viejo, California, was a student at Trabuco Hills High School. Carl's interest in math, computer science, and biology led him to do research in the field of computational biology. In the summer of 2013, he worked under Dr. Nie and William Holmes to apply differential equations to model the growth of stem cells in the intestinal epithelium. Carl took AP Calculus, AP Computer Science, AP Chemistry, and AP Biology while in high school. Carl was admitted to attend UCSD majoring in Applied Math in Fall 2014.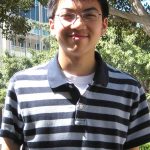 Mark Huang of La Habra, California, was a student at Phillips Exeter Academy in New Hampshire.  Mark held a strong interest in mathematics and learned to use MATLAB for mathematical modeling upon discovering its powerful application in biological studies.  He investigated the effects of negative feedback on stem cell lineages during summer 2013 with Dr. Nie and Seth Figueroa.  He took AP Chemistry, Quantum Mechanics, and Linear Algebra in his senior year at high school. Mark was admitted to Vanderbilt University through early decision in December 2013.
---
2012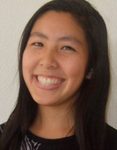 Cathy Sun of Oak Park, California, was a student at Oak Park High School. She has always been passionate about the subjects of mathematics and science.  By mathematically modeling biological systems, she was able to merge her interests in both subjects. In 2012, she worked with Dr. Nie and Dr. Likun Zheng and used differential equations to examine the development of bird feathers. Her research project titled "Uncovering Complex Feedback Mechanisms in Chicken Feather Development" recently won Honorable Mention award from Society of Women Engineers, 2nd place for American Petroleum Institute, and third place in the mathematics/computer science category.   In 2014, Cathy was named the Intel STS Semifinalist. She was also a semifinalist on the Yau High School Methematical Competition. Cathy would like to pursue a career in biology. She was admitted to attend MIT majoring in Mechanical Engineering in Fall 2014.
---
2011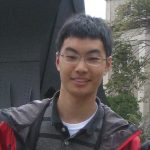 Kirk Huang, of La Habra, California, a senior at Phillips Exeter Academy in New Hampshire, worked on reversible lineages in stem cell populations during summer 2011 with Dr. Nie and Jeremy Ovadia. Kirk became interested in computer simulation and mathematical modeling after he researched the field of applied mathematics. He took AP Chemistry, AP Statistics, Quantum Mechanics, and Discreet Mathematics in high school. He was admitted to Vanderbilt through early decision in December 2011 majoring in Physics.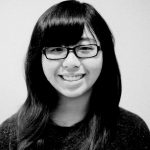 Claire Liang, of River Forest, Illinois, was a student at Illinois Math and Science Academy, an Intel awarded school of distinction. Claire is passionate about biology and became interested in stem cell research after learning that she can seek to understand the biological system through mathematical modeling. In the summer of 2011, she studied the lineage model of the cortical stem cells under the mentorship of Dr. Nie and Meng Chen . In high school, Claire took advanced chemistry, discrete mathematics, and biophysics (all at AP levels), and conducted research in the stem cell models through the Student Inquiry and Research program with UCI at her school. In September 2012, her paper titled "Modeling spatial population dynamics of stem cell lineage in tissue growth" was published and presented at the 34th Annual International Conference of the IEEE (Institute of Electrical and Electronics Engineers) EMBS (Engineering in Medicine & Biology Society) in San Diego, California. She was admitted to Engineering of Cornell University through early decision in December 2012. Claire was admitted to attend Cornell in Fall 2013.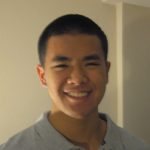 David Liao, of Irvine, California, was a student at University High School. David has always been eager about applying knowledge to practical use. To apply the math materials he had learned in class, he conducted research on the effect of genetic instability on cancer growth with Dr. Frederic Wan. Using Order differential Equation (ODE), he studied the behavior of cancerous cells' growth pattern and optimal mutation rate for fastest time to cancer growth. He took Physics, Statistics, Economics, and political science (all advanced placement courses) in high school. He was admitted to attend USC majoring in Mechanical Engineering in Fall 2013.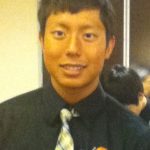 Anthoney Tsou, of Irvine, California, was a straight-A student at University High School. He worked on research about the stem cell behavior in hair follicles with Dr. Nie and Dongyong Wang. He became interested in the topic in hair follicle research after he himself experienced having hair damage from swimming; Anthoney wanted to understand the primary and ultimate causation: what causes hair to grow and die off why does it exhibit this pattern? He took AP English Language, AP Calculus, and AP Biology before Senior year. Anthoney was admitted to attend Williams College majoring in Math and Science in Fall 2013.
---
2009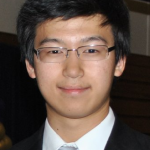 Brandon Sim of Diamond Bar, California, was a sophomore of Diamond Bar High School . During summer 2009, he worked on a project titled "Mathematical Modeling of Feedback Regulation in Multistage Cell Lineages " with Dr. Nie and Jon Lo. The project was a winner of the Science Division of 2010 Southern California Humanity and Science Symposium. Brandon was also named as 2010 Intel Science Talent Search Semifinalist. In 2011, he went to Harvard University with a major in Biotechonology.